The World's Fastest Growing Emerging Market
Guyana is a vibrant South American nation characterized by its lush rainforests, pristine rivers, and diverse cultural heritage. Located on the northeastern coast of the continent, it is the only English-speaking country in South America.
In 2022, Guyana had an impressive 62% increase to its GDP, positioning it as the fastest growing economy in the world, and, is predicted to continue its remarkable growth by double digits over the next 5 years, due in part to the historic EU-Guyana Timber Agreement.
Building upon its 30-year strategic network in the region, Holder Resources, Inc (HRI) has evolved into a key player in both gold mining and sustainable logging in Guyana, utilizing innovative sustainability initiatives to prioritize both community and conservation.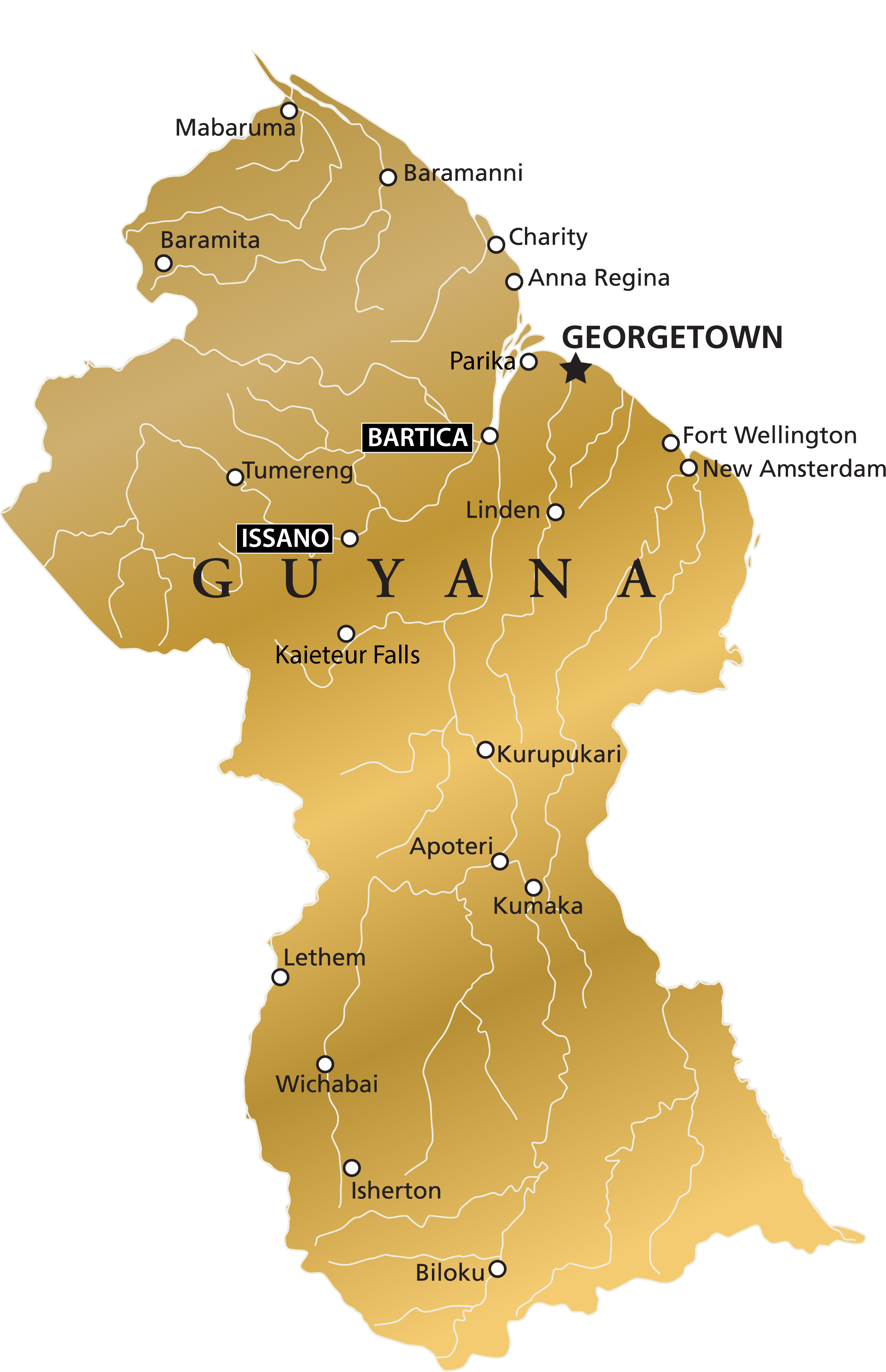 Where Growth Meets Opportunity
Favorable Legal and Regulatory Environment
Guyana follows British law and is a primarily English-speaking country, providing a stable and familiar legal framework that encourages investor confidence. Additionally, the 1989 Mining Law ensures a clear and investor-friendly regulatory environment.
Abundant and High-Quality Resources
Guyana boasts an abundant supply of high-grade pure gold, with purity levels ranging from 94% to 97%, and is expanding cooperation and export of rare woods between Guyana, the EU, USA, and more, further highlighting the nation's rich resource potential.
International Engagement and Collaborative Ties
Guyana enjoys friendly diplomatic relations with key Western nations, including the United States, United Kingdom, and Canada. These positive international relations create a conducive environment for investments and collaborations.
Strategic Investment Opportunities
Guyana stands as the world's fastest-growing economy, offering substantial growth opportunities across various sectors, including mining. Its strategic location further enhances its appeal as an investment hub, making it an ideal choice for those seeking to participate in its economic expansion.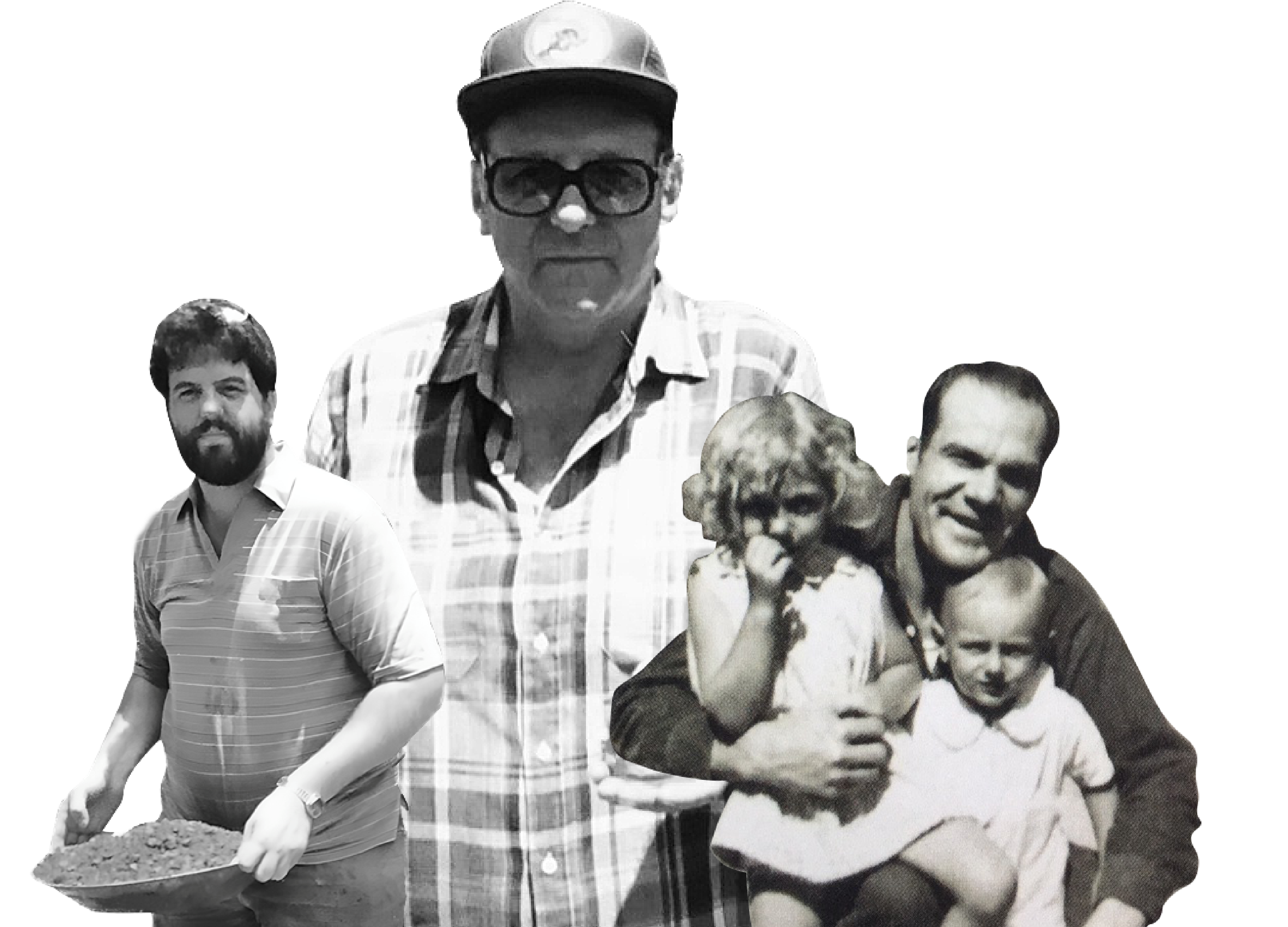 Harmonizing Heritage and Innovation
Founded on the legacy of the Mishleau family, whose mining roots date back to the 1930s, HRI has evolved to be a key player in both gold mining and sustainable logging in Guyana, South America.
Lance and Chad Mishleau, the CEO and Managing Directors of HRI, respectively, follow in the footsteps of their Grandfather Jack, who was one of the First American Businessmen in Guyana after the country opened to foreign investment in 1993.
Today, in addition to significant Gold and Diamond operations, Holder Resources is expanding its focus into the sustainable logging opportunity that has come as a result of the European Union's Agreement to source timber from Guyana. 
Pictured: Uncle Toby, Grandpa Jack; Great Grandpa Holder w/ Kids
With a family legacy in Guyana spanning 30 years, and a track record of mining over 70,000 ounces of gold, HRI is poised to be a leader in Guyana's gold and logging industries.
Low Volatility,
High Dependability
Our team includes partnerships with certified arborists who bring a wealth of knowledge and expertise to every project. Whether it's timber harvesting, sustainable logging practices, or land management, we've got the skills and know-how to capitalize on Guyana's timber trade.
There's Never Been a Better Time To Benefit From Natural Wealth